Soft and warm fabric, 
 made of pure wool. 
Wool jersey is a pure wool fabric, with a soft and warm hand. 
While being extremely light, it has a good thermic insulation, which makes it right for not only autumn items, yet also for the ones made for winters in the city. 
This material is naturally soft, ideal for unlined items and, thanks to its 100% pure wool, it also has marvellously rich and bright colours. 
Its structure makes the items stretch and comfortable, guaranteeing freedom to move alongside with softness and thermic insulation.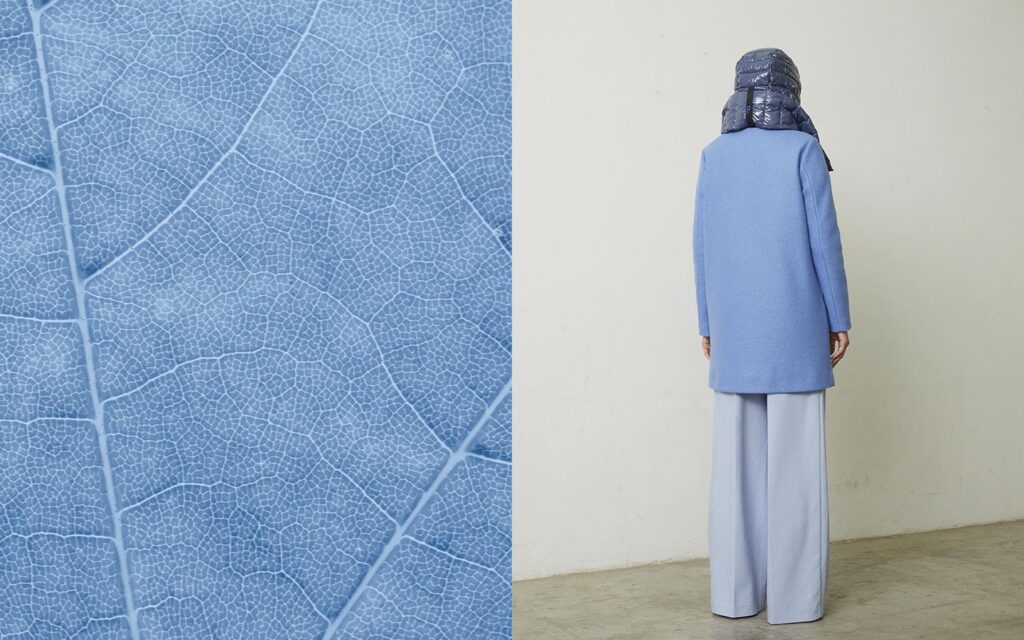 CARE AND REPAIR
In order to preserve the material's beauty, we suggest dry-cleaning the items made of this fabric.
In case you want to wash them by hand or by washing machine, it is better not to use common detergents nor warm water.
We suggest leaving the fabric to air, because this creates a natural purification process. 
Drying must be carried out in the open air, avoiding direct sunlight.
ITEMS MADE OF WOOL JERSEY