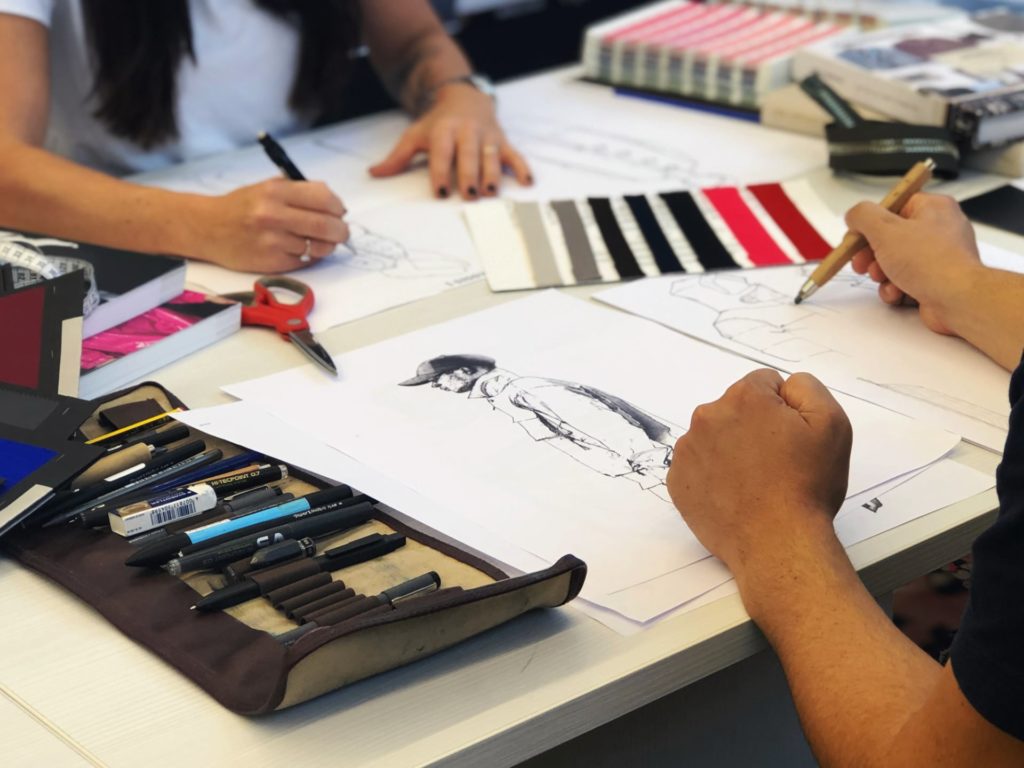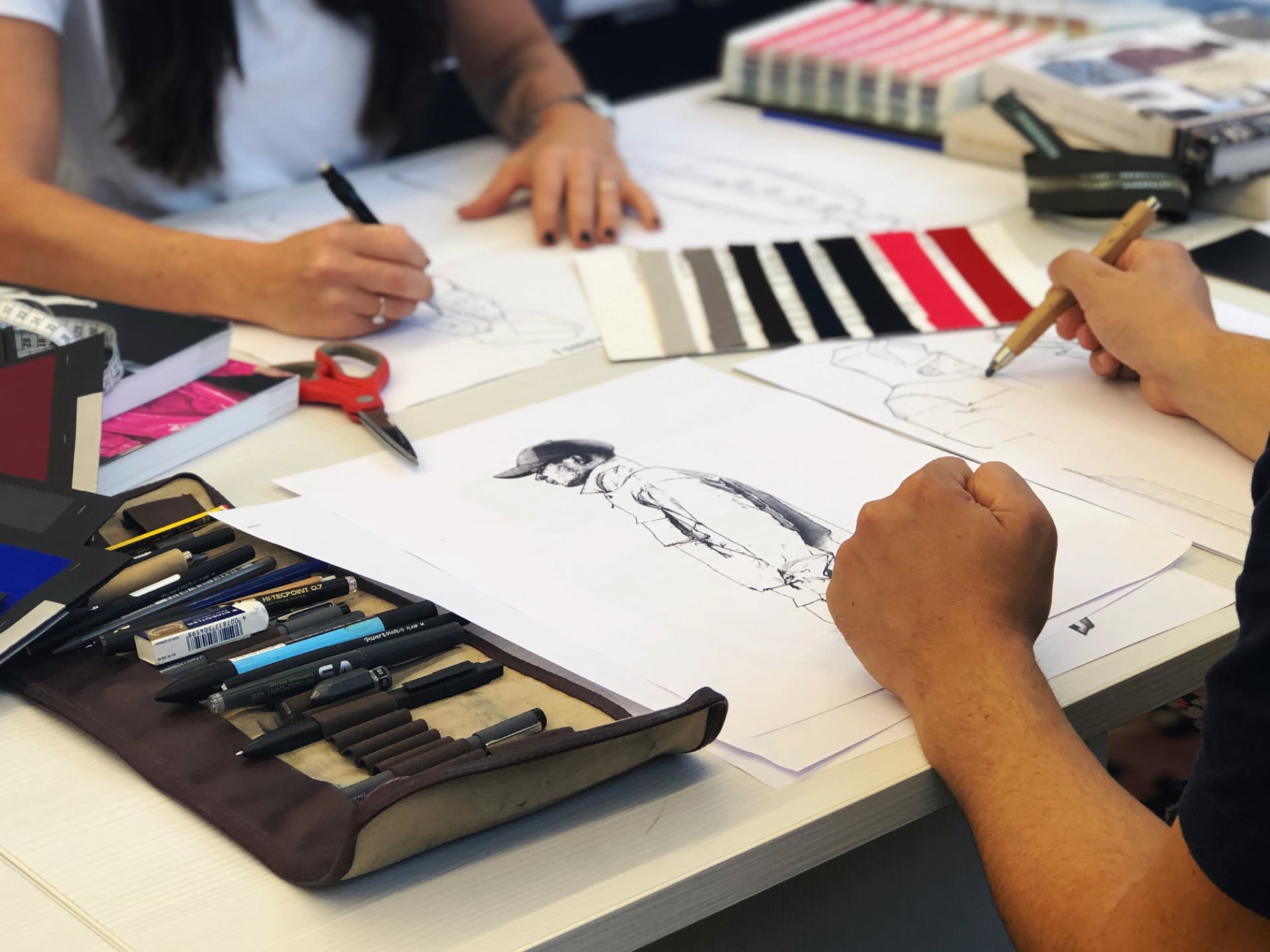 Trends, colors, mood, themes and freehand sketches.
The research is at the base of the creative development.
The UPTOBE style is a wandering world made of unusual contamination, a mix and match of different genres, often in contrast with each other.
The design is the common thread  that connects the creative thinking to the project finalization.
'Functional aesthetics' is the perfect combination that describes the soul of the UPTOBE products.
PATTERN DEVELOPMENT AND TAILORING
Ideas pass from the drawing to the pattern, where everything takes shape.
A tailor workshop that experiments with lines, fit and constructions.
Expert pattern makers create and assemble the first prototype based on the designer's ideas.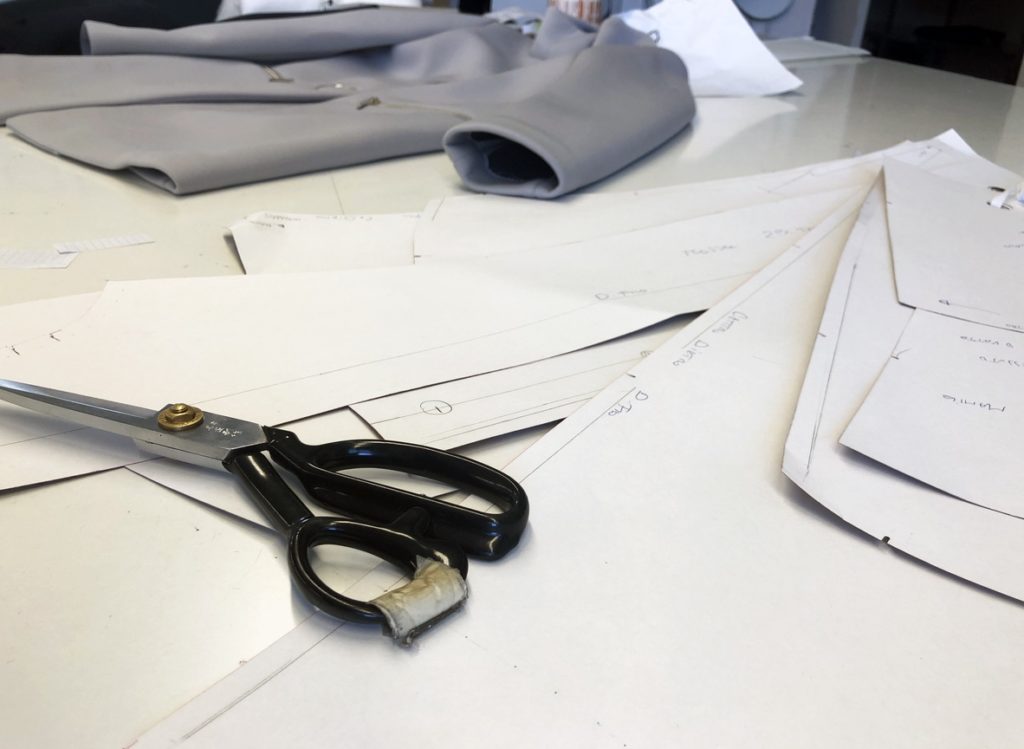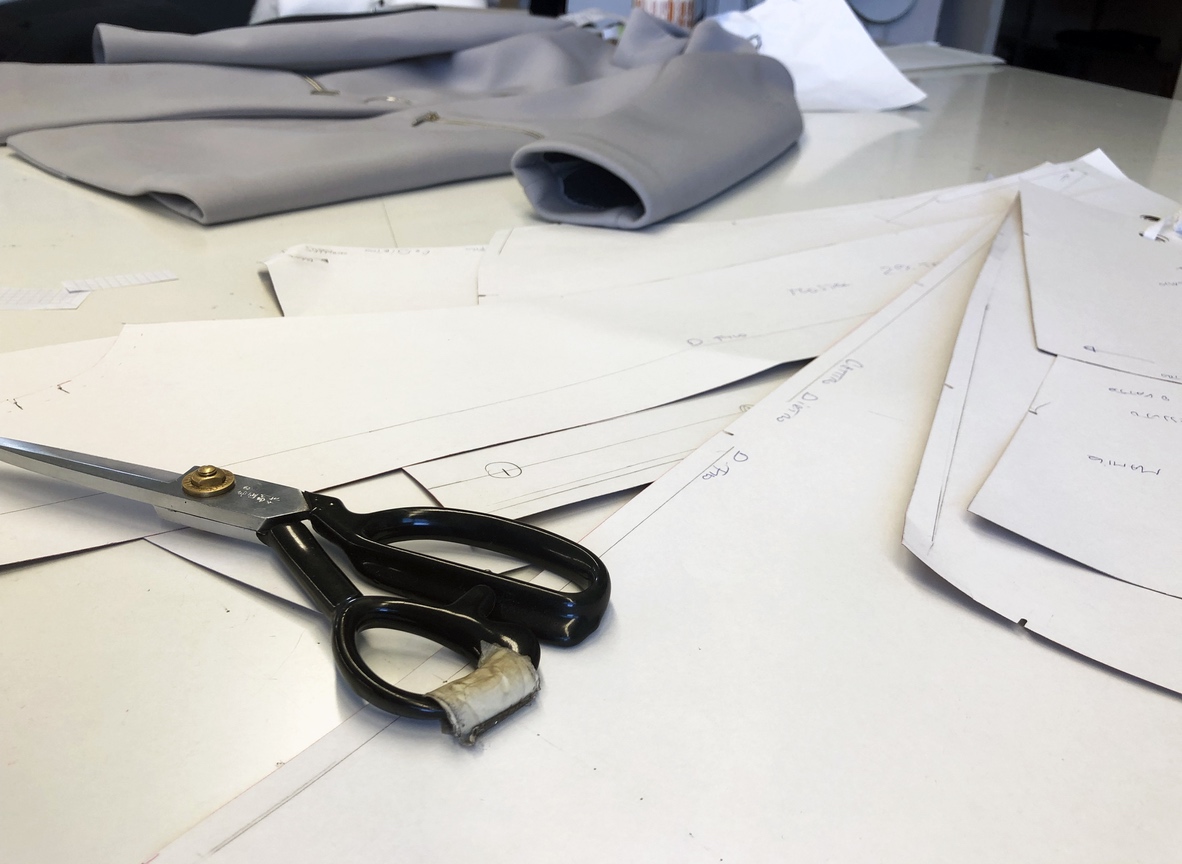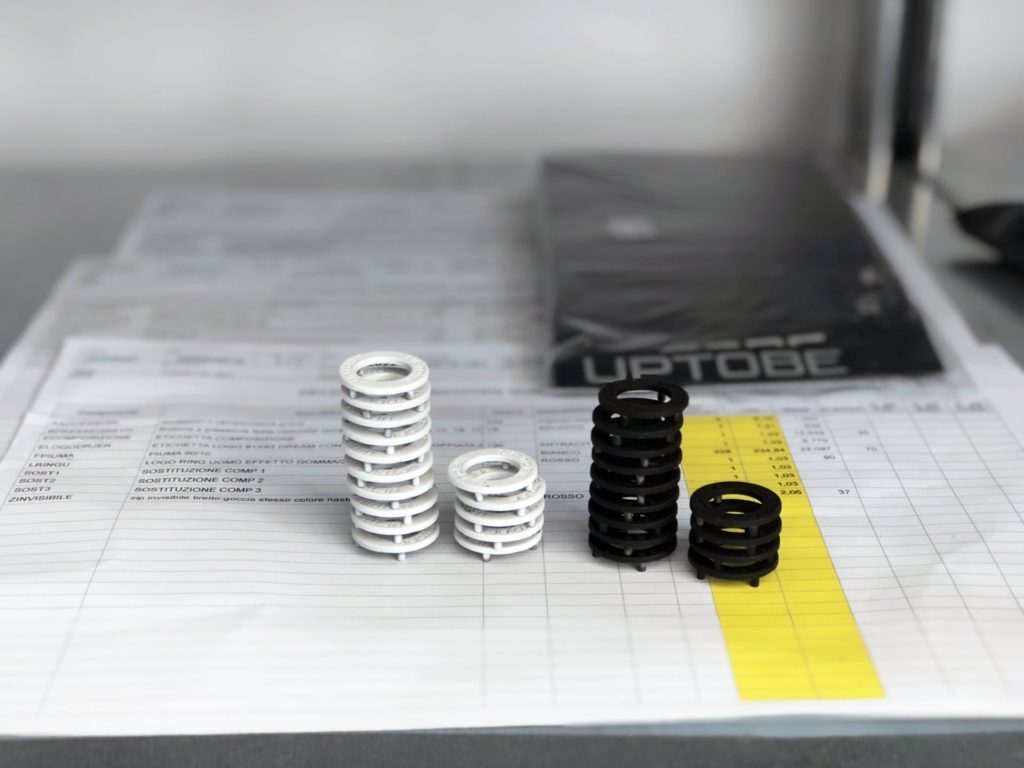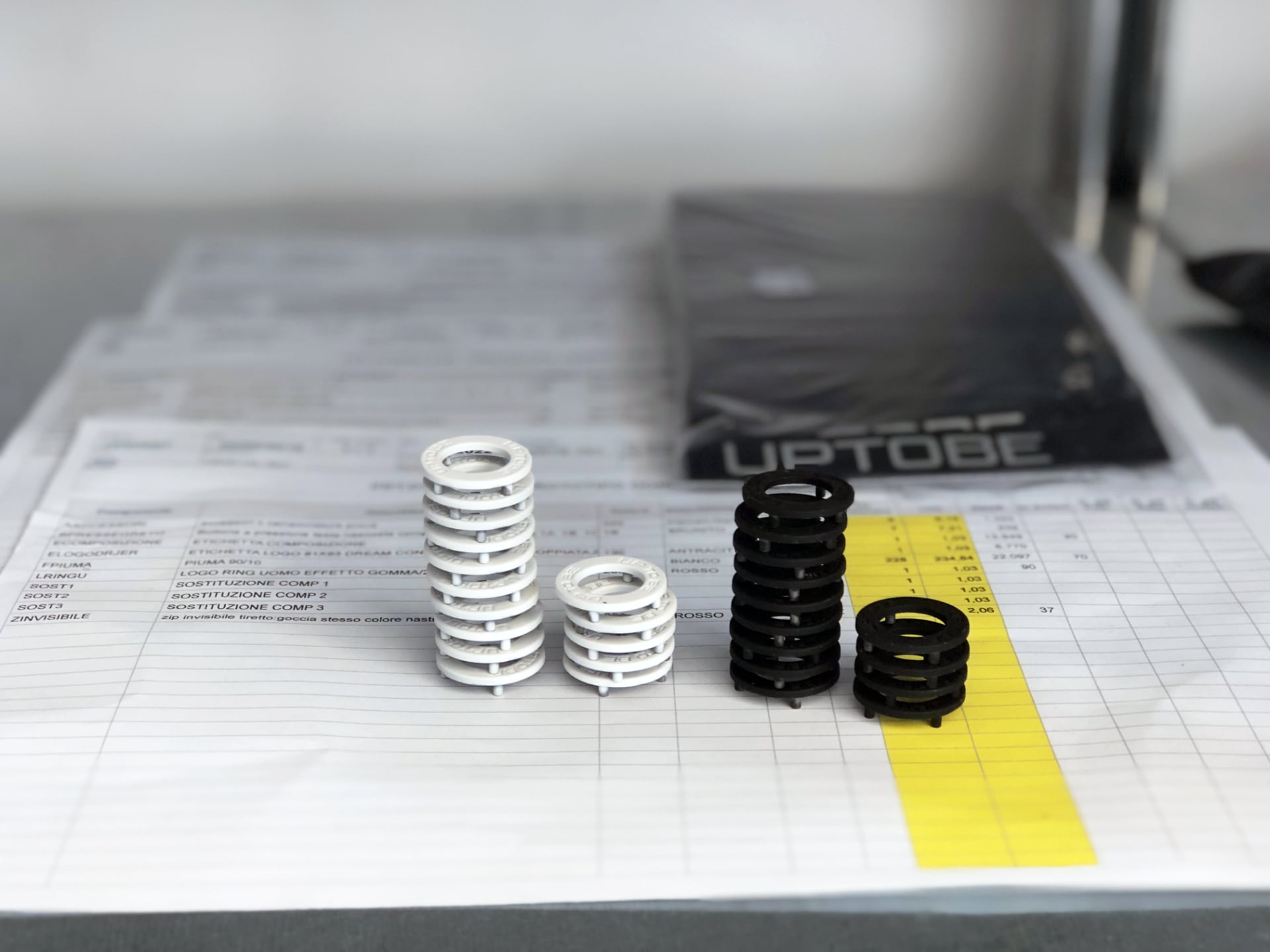 The same kind of commitment and dedication that we reserve in the search for textile materials, is also dedicated to accessories of various kinds and types, such as buttons, zippers, labels, etc.