Soft fabric, 
 made of alpaca wool blend. 
The alpaca wool blend is a soft and pleasant to the touch fabric that we mainly use for unlined items. 
The structure of the material makes it stretch, the ideal fabric both to guarantee a good freedom to move and to make the items soft and nice to wear. 
Its natural fiber allows it to have a high thermic insulation and it's perfect for winter items that need to maintain their lightness. 
The beauty of the alpaca wool blend can be noted even in its shades and in its brushed effect, elements that give a natural look to the items, visually reminding of grass flowers.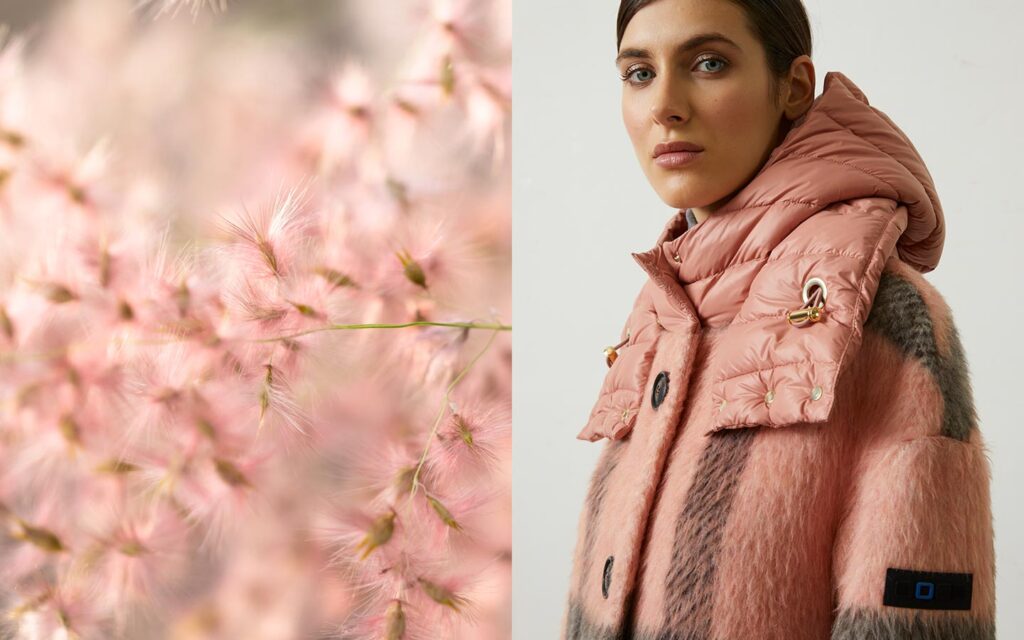 CARE AND REPAIR
In order to preserve the material's beauty, we suggest dry-cleaning the items made of this fabric.
In case you want to wash them by hand or by washing machine, it is better not to use common detergents nor warm water.
We suggest to leave the fabric to air, because this creates a natural purification process. 
Drying must be carried out in the open air, avoiding direct sunlight. 
ITEMS MADE OF ALPACA WOOL BLEND