Wool effect fabric, 
 Inspired by the sartorial world. 
The three layers wool effect is a sartorial-inspired fabric, with a natural hand, but performing as technical fabrics. 
To the sight, it has a print that simulates the wool pattern, while to the touch it is smooth and warm. 
It is a material in which a natural feeling meets the technical features and the comfort of stretch fabrics.
It is made of three layers combined together, the intermediate of which is composed of a performing membrane that provides an excellent protection against winter colds. 
These elements, together with its weight, are the reasons why we choose it especially for unlined items. However, it can also be overlapped on 100 grams down jackets, in order to realize warmer items.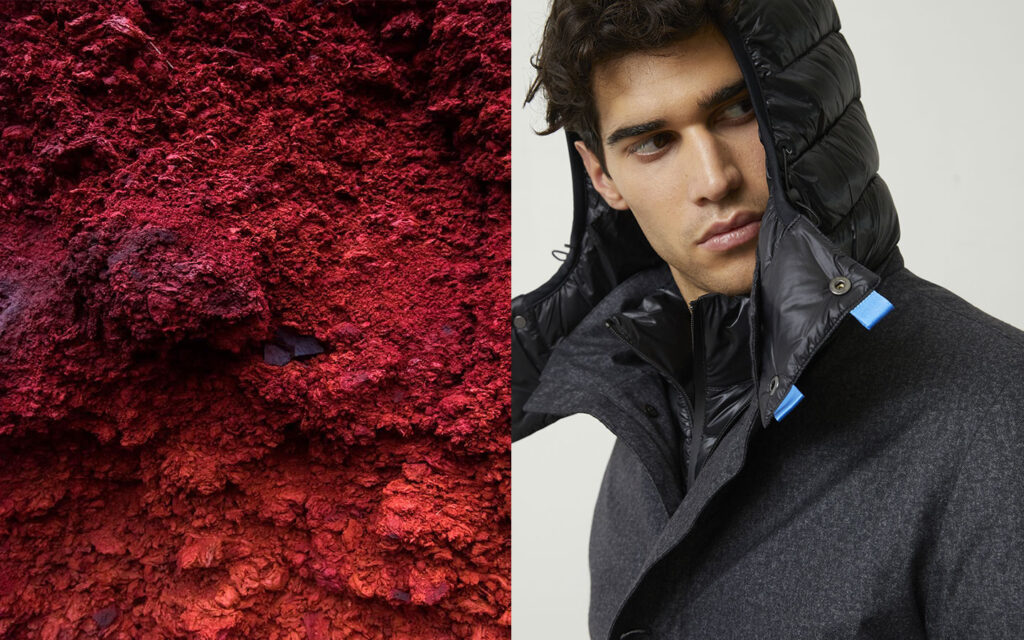 CARE AND REPAIR
In order to preserve the material's beauty, we discourage the use of generic detergents, which could compromise technical performances. 
Drying must be carried out in the open air, avoiding direct sunlight. 
ITEMS MADE OF 3 LAYERS WOOL EFFECT