Stretch, technical and three-layered fabric, 
 for smooth and comfortable items. 
The three layers stretch is a technical fabric, inspired by the urban world. It is a stretch material that improves the comfort of the items and guarantees a great freedom to move. 
Thought for outdoor activities, it is made of three layers combined together, which can protect against weather elements, thanks to a special coating on the front that shields from wind and rain. 
The internal membrane can provide a better protection against the cold, fighting winter's low temperatures. 
We choose the three layers stretch for our internally seamed items because it is a performing material, with a pleasant touch. Its outside smoothness enhances the aesthetic and functional characteristics of the items.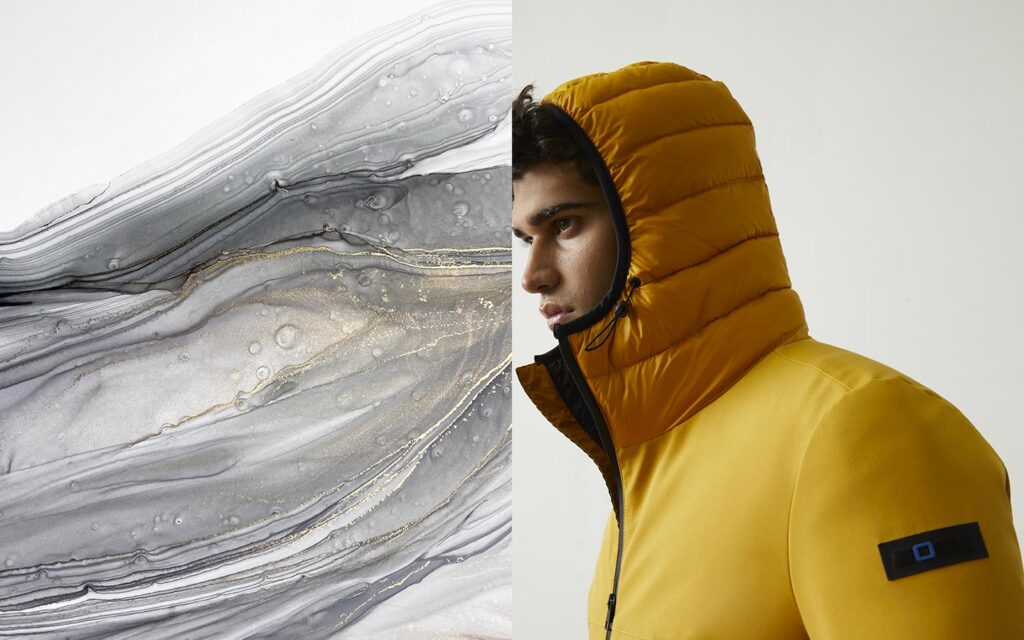 CARE AND REPAIR
In order to preserve the material's beauty, we discourage the use of generic detergents, which could compromise technical performances.
Drying must be carried out in the open air, avoiding direct sunlight.
In case the fabric loses its water repellency, it could be treated with a waterproofing spray.

ITEMS MADE OF 3 LAYERS STRETCH